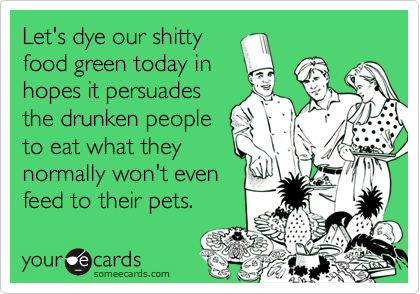 Someone wrote a great post about reading 1 star reviews for the world's most famous and loved books, like The Giving Tree, The Diary of Ann Frank, etc.

So I thought I'd do it local-style, and check out the Yelp reviews for miserable dining experiences we've had in the DC / Arlington area.
Here are a few:
Ibiza Nightclub: "DO NOT BUY A TABLE HERE. This club is hood.... purchased a table in VIP, BIG mistake, it took 45 minutes to get our liquor... $350 for a reg. size bottle of grey goose.. WOW... We saw a few GIRLS in the club with jeans and timbs on and black tank tops, like they just got off a construction job, while we were wearing colorful cocktail dresses, we were definitely out of place."
Whitlow's on Wilson: "I don't think there is anyone in all of Arlington who dislikes this place more than me. I call it $hitlows... If every awful Clarendon cliche was combined into one super-Golem of 'according-to-my-birth-certificate-I'm-an-adult-bu t-I'll-never-tell, check-out-my-new-haircut, college-never-ends-just-the-classes-do' hellishness, and then it pooped on your face... You'd know you were at Whitlow's."
Clarendon Grille: "In the Clarendon Sea of Restaurants and Bars, the Clarendon Grill is a rather brackish backwater... I've seen plenty of cover bands, and they definitely scored high on the ole suckitude meter. The clientele struck me as very YSS (Young Starched Shirts), wannabe Hipsters without the hip."
Bar Louie (DC Chinatown): "We all walked in to the restaurant & the hostess was having a personal conversation with another employee about her boyfriend... I said excuse me but we would like to be seated if possible. One of the young women said to me can't you see we are talking! ...We all tasted the water and immediately requested bottle water only to be told they didn't have any as the staff had drank all the bottled water and they would not be getting anymore water till Monday... PS: I did ask to speak with a manager about our issues only to be told that they didn't have time to speak with me."
Hops Restaurant Bar & Brewery: "Have you ever wondered what it'd be like if Applebee's started making bland, formulaic beer? Of course you have. Who hasn't? Hops is your answer."